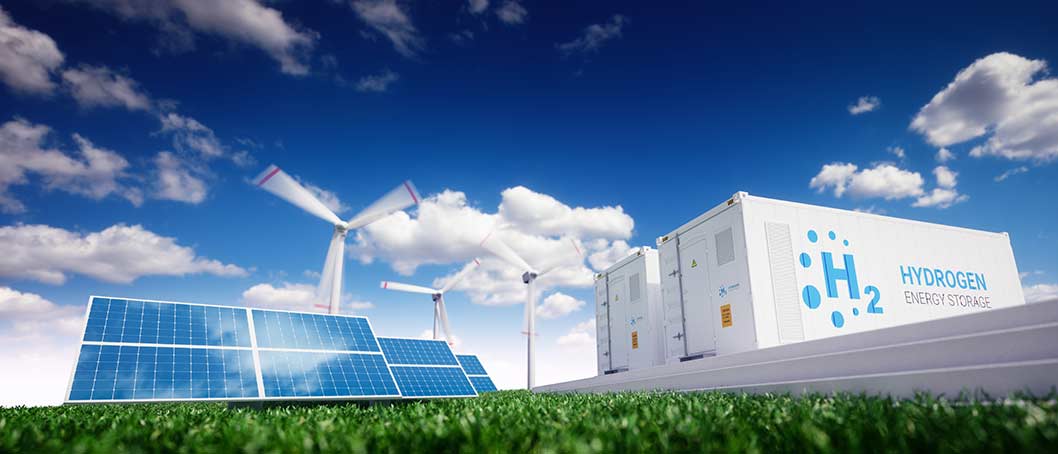 NürnbergMesse - Hybrid Hydrogen Power Plant
Location: Nuremberg, Germany
Services: As-built status and data recording, Pre-project planning and tendering
Industry Branch/Type of Plant: Green Energy, Power plants
Client: NürnbergMesse GmbH
Project Size: EUR 30 m
Activity period: 2020 - 2028
Project description
The Nuremberg exhibition center (NürnbergMesse) is planning the construction of a hybrid hydrogen power plant. By April 2024, the plant is already expected to be up and running in a first stage and should cover the basic daily demand for electricity and heat produced from renewable resources. A gradual expansion up to 15 MW is planned by 2028.
Most of the energy is generated on site by photovoltaic systems installed on the roofs of the exhibition halls. The excess energy is converted into hydrogen. This green hydrogen, if not used in the short term, flows into long-term storage tanks based on liquid organic hydrogen carriers (LOHC technology) and can at any time be reconverted as needed. In addition, second-life battery storage will be used to respond to short-term energy needs.
In addition to the carbon-neutral site supply, the mobility infrastructure on the exhibition grounds is being redesigned.
E-charging stations will be built along with a hydrogen filling station, which will not only improve the charging infrastructure for trade show requirements, but will also be available for exhibitors, visitors, and public transportation.
INP Deutschland GmbH, alongside HEITEC Innovations GmbH, is responsible for the engineering and conceptual design of the new system.