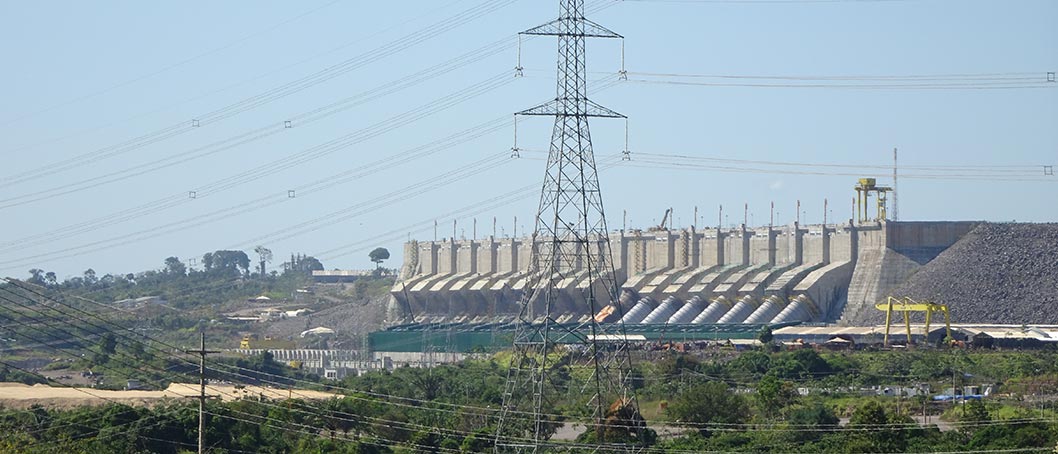 Belo Monte-Bipole 1 – Transmission Line
Location: Xingu/Estreito, Brazil
System/Technology: Transmission line: 500 kV AC/±800 kV DC/4,000 MW
Services: Commissioning, Installation supervision
Industry Branch/Type of Plant: Transmission & Distribution
Client: Siemens Ltda., Brazil
Project Size: 870,000 EUR
Tasks
The Belo Monte hydroelectric plant is located in the state of Pará in the north of Brazil and will be one of the largest hydroelectric plants worldwide with an installed capacity of 11,233.1 MW and an average generation capacity of 4,571 MW. Installation completion of the last of the 24 turbines is scheduled for December 2019.
Two high-voltage DC transmission lines were planned for the transmission of energy from Belo Monte in the north to consumers in southeastern Brazil – one to Estreito (Minas Gerais) and another to Terminal Rio (Rio de Janeiro).
Project description
Siemens was responsible for the development of Bipole 1 from Xingu (Pará – approx. 17 km [10 miles] from Belo Monte Dam) to Estreito in the south of the state Minas Gerais.
The Xingu substation was connected to the Estreito 500 kV substation via a bipolar overhead line with a total length of approx. 2,090 km (1,300 miles).