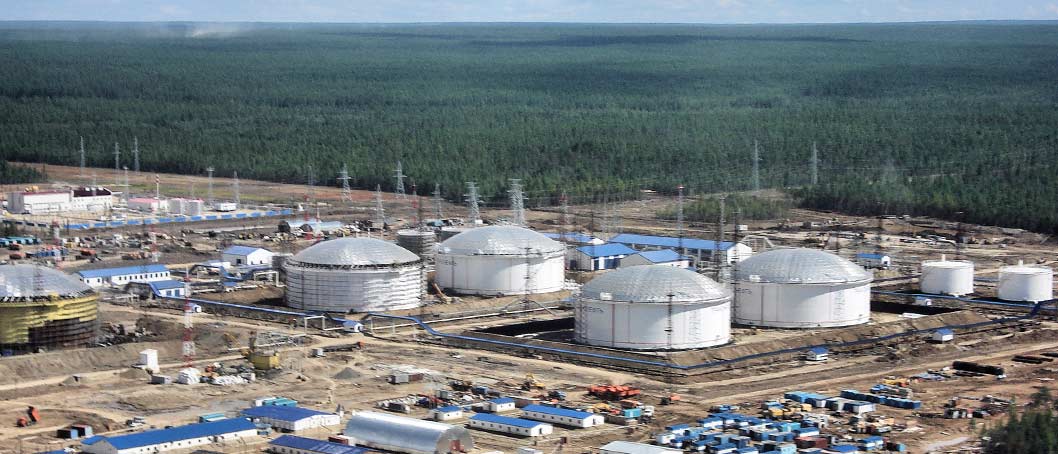 ESPO – Pump Stations for Crude Oil Pipeline
Location: Siberia, Russian Federation
Services: Commissioning, Site management
Industry Branch/Type of Plant: Oil & Gas
Client: Transneft
Project description
The government of the Russian Federation granted Transneft –Russian state company and operator of the country's crude oil pipeline – the contract to construct the ESPO pipeline (Eastern Siberia - Pacific Ocean). It bears the name of its path and, at around 2,700 kilometers in length and investments of about 12 billion US dollars, in the first construction phase it reaches from Taishet (Irkutsk) to Skovorodino (Armur region), near the Chinese border.
In addition to aspects of environmental protection, extreme regional conditions such as the risk of earthquakes in the highest category and ambient temperatures of up to minus 60 degrees Celsius pose particular challenges.
On the resulting section where six pump stations were built, INP supported ABB Switzerland within the overall project.
In addition to a supervisor and a technical site manager, INP provided a site manager whose area of responsibility extended beyond the following main tasks:


mechanical and electrical installation
contact partner in all logistical and commercial matters
liaison to the customer (Transneft)
responsibility for the whole process on-site, in collaboration with the Swiss INP office
Data

6 pump stations each with

8 main transformers
4 exciter transformers
4 variable speed drive systems (ACS 6000)
4 main motors (synchronous motor, 4-pin 14,500 kW; 3pH 50Hz)